Arizona Ocular Prosthetics was formed by the husband and wife team, Robert and Kylie Brown, with the mission of providing compassionate and exceptional prosthetic eye care at a reasonable cost. They both share a passion for this challenging and rewarding career.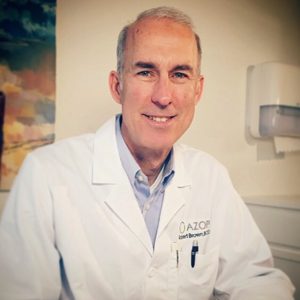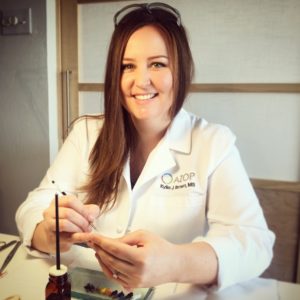 Robert J. Brown, BCO, BADO (Board Certified Ocularist and Board Approved Diplomate Ocularist), graduated from the University of Illinois Medical Center in Chicago with a degree in Maxillofacial Prosthetics and Medical Illustration. He has over 30 years of clinical experience from his private practice in Chicago and Indianapolis as well as 16 years as the ocularist at The Craniofacial Center at The University of Illinois Hospital and Health Sciences System. He is a member of the American Society of Ocularists and the National Examining Board of Ocularists. He is also certified in Basic Life Support. In addition to the fitting, fabrication, and care of ocular prosthetics, he is recognized internationally as a medical illustrator. He has illustrated numerous surgical procedures for facial plastic surgery textbooks and journals in the United States and Europe. When he isn't cheering-on his Chicago sports teams he enjoys fly-fishing, hiking, golfing, and skeet shooting.
Kylie J. Brown, MS (Biomedical Visualization, University of Illinois at Chicago) is nearly finished completing the 5-year apprenticeship process of earning her Board Certification through the American Society of Ocularists and the National Examining Board of Ocularists. Her educational background spans an array of biomedical media including: illustration, computer animation, printmaking, facial and somatic prostheses, painting, web design, patient education, and graphic design. In addition to making eyes, she loves exploring the outdoors, tackling new media of art, learning about animals, and visiting her wonderful nieces and nephews in her native Oregon.